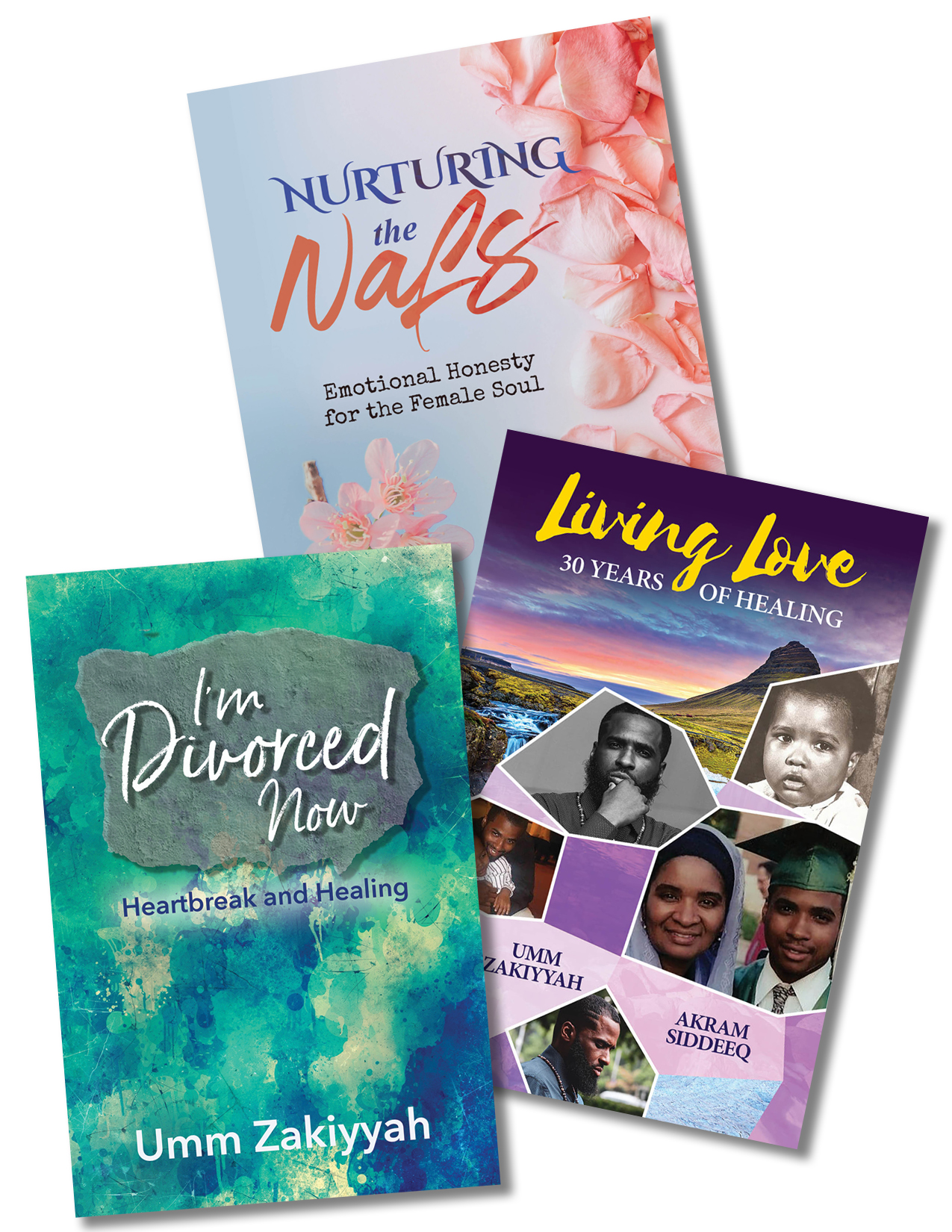 "Living Love" despite it all
Recently, Umm Zakiyyah did a Zoom call with her younger brother Akram, whom doctors say might need a liver transplant. In their chat, Akram shared the lessons he learned as a divorced single father with health challenges spanning thirty years. "So much of what he spoke about resonated with me deeply," Umm Zakiyyah says, "and I wanted to share it with others."
In the event "Learning To Love and Heal," Umm Zakiyyah is sharing not only a glimpse into her brother's journey, but also her own. In 2008 at just 27 years old, their younger brother Qaadir lost a battle with cancer after having struggled with the same health challenges Akram is facing now. So today, Umm Zakiyyah and her brother are striving to treasure life through the lens of "living love" instead of only grieving what was lost.
"I've shared a lot of my journey through books," she says. But with this live event, Umm Zakiyyah, along with special guests, is speaking her truth in real-time in hopes of inspiring others to never give up on "living love."
Known for her soul-touching books and spiritual reflections on the Qur'an and emotional healing, Umm Zakiyyah is a world-renowned author and soul-care mentor.
Daughter of American converts to Islam, Umm Zakiyyah (also known by her birth name Ruby Moore) is the internationally acclaimed, award-winning author of more than twenty-five books, including novels, short stories, and self-help. Her books are used in high schools and universities in the United States and worldwide, and her work has been translated into multiple languages. Her work has earned praise from writers, professors, and filmmakers. Her novel His Other Wife is now a short film.
Dr. Robert D. Crane, advisor to former US President Nixon, said of Umm Zakiyyah, "…no amount of training can bring a person without superb, natural talent to captivate the reader as she does and exert a permanent intellectual and emotional impact."
Professor K. Bryant of Howard University said of If I Should Speak, "The novel belongs to…a genre worthy of scholarly study."
Umm Zakiyyah has a BA degree in Elementary Education, an MA in English Language Learning, and Cambridge's CELTA (Certificate in English Language Teaching to Adults).
In 2020, she founded UZ Heart & Soul Care, where she shares the life lessons she learned on her emotional and spiritual healing journey. For information on UZ courses, go to uzhearthub.com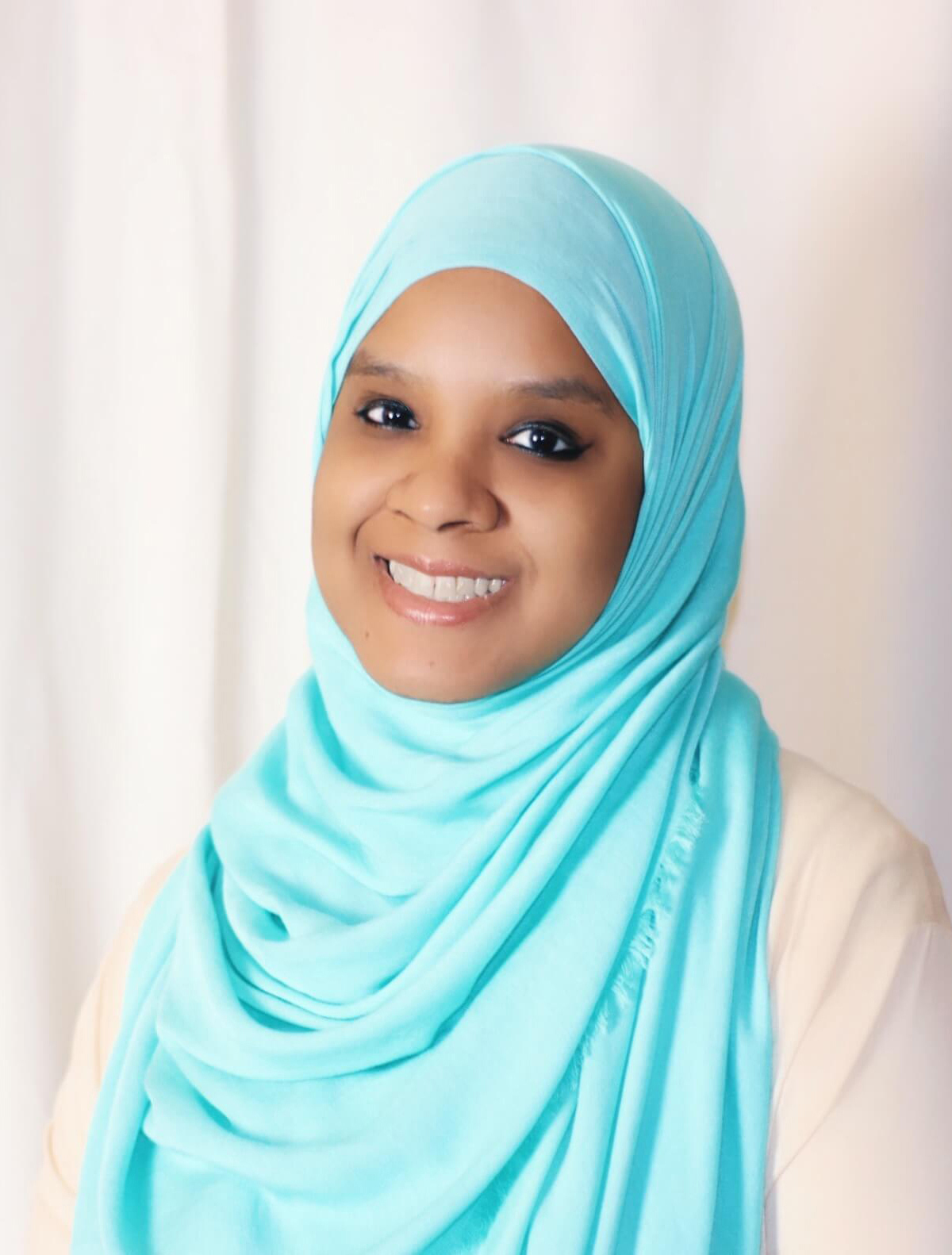 Meet Our Panelists
Learn about our esteemed special guests joining us from all over the world. See below: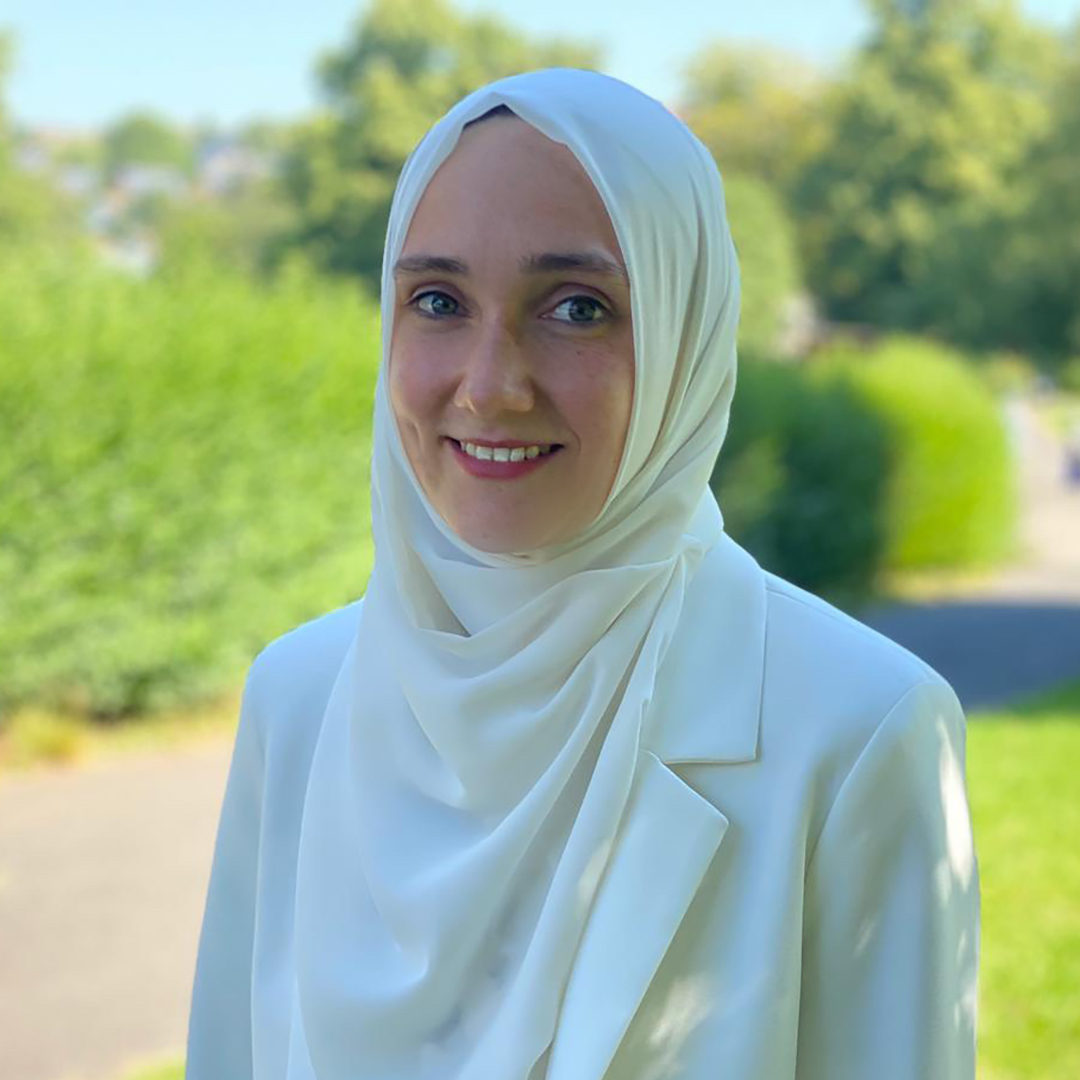 Lara Jennings
Lara Jennings is a former social worker and chairwoman of an advisory council in Germany that stands up for social justice and equality for all. She is the founder and CEO of MyMoon (mymoononline.com), a global platform that revolutionizes Arabic and Qur'an learning, and is also a founding member of Parenting with Allah By My Side.
She has lived in Germany, Morocco, and the UK and now resides in Malaysia.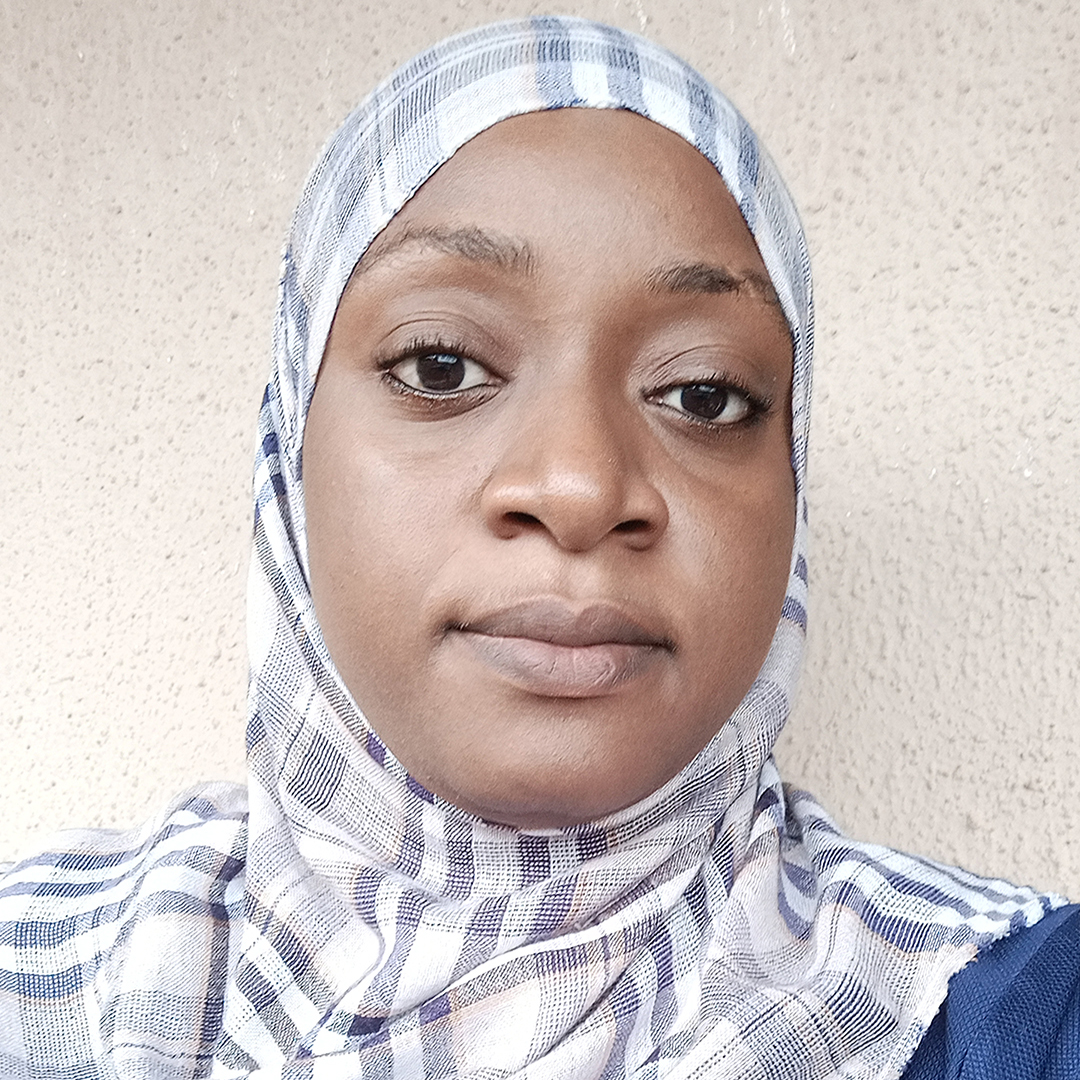 Hajara Salihu
Hajara Salihu is a lawyer with 10 years experience and is based in Nigeria. She is passionate about personal development and fostering interpersonal skills. Also a student of the Qur'an, she says, "I love seeking my soul by nurturing it and taking accountability for results and being upfront about mistakes."
She spends her time working conscientiously for the well-being and health of others and seizes any opportunity she has to grow and better herself on the path of righteousness, fairness, and honesty.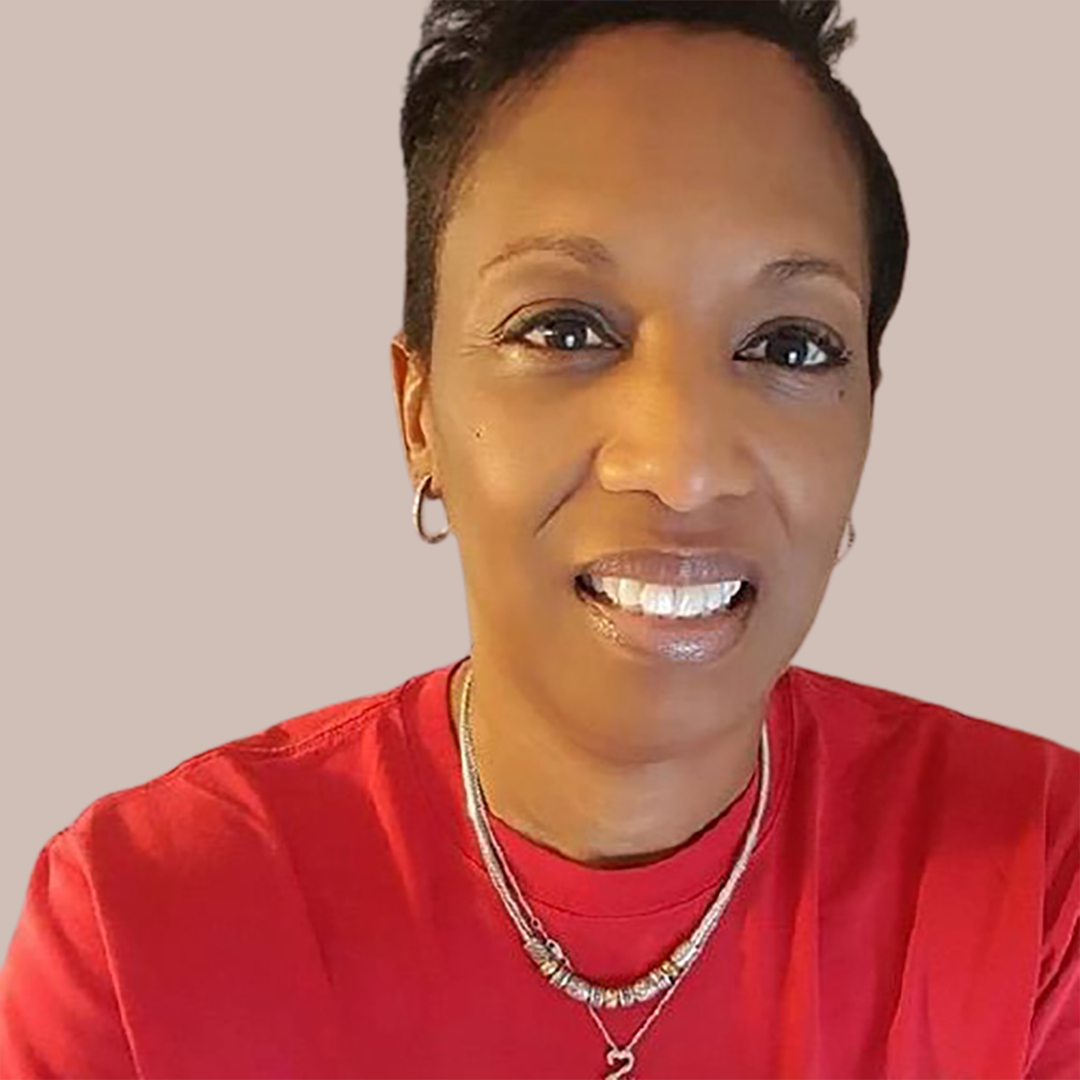 Carla James
Carla James is a family and community advocate. She earned her Masters of Family Education from Western Michigan University. Along with her mother, Melodye James, Carla is the co-founder of Restored Vision, an initiative that works to explore and address mental health stigma in minority communities.
Carla's career focus has been working with underserved families in both education and nonprofit community settings in capacities such as alternative education teacher, community liaison, and housing specialist. Carla continues to serve both her local church (Faith Temple Church of God in Christ) and partner with the Richland County community in efforts to strengthen and resource all families, with a special focus on minority and underserved families.
Carla is blessed with four adult children and is a proud grandmother (Ya-Ya) to two grandsons and two granddaughters.
Featured Courses & Books
Join our UZ Heart & Soul Care community as we support you on your journey of nourishing your emotional and spiritual health.
Check your inbox to confirm your subscription