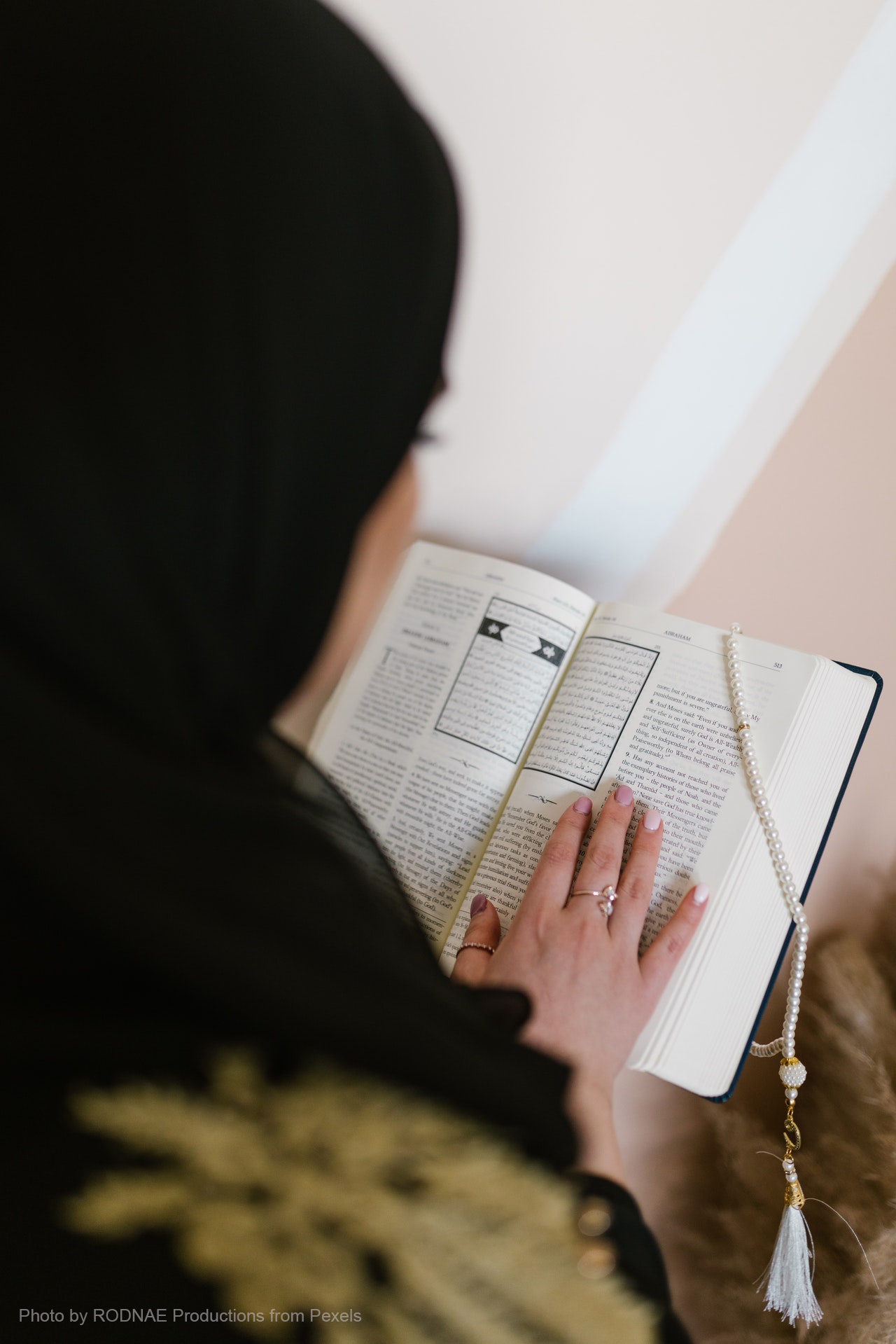 Our Beautiful Qur'an Journey is an exclusive, groundbreaking "heart and soul" Qur'an program facilitated by internationally acclaimed author and teacher Umm Zakiyyah, along with a carefully selected team of UZ Ambassadors and qualified Qur'an teachers with ijaazah (official certification of prophetic recitation). Our ijaazah-holding teachers are certified in Hafs (via Tajweed and/or Hifdh). 
Our Philosophy and Goal
Here, we believe that your Qur'an journey should be "heart and soul" centered, and should lay the foundation for a lifetime commitment to reciting like the Prophet (peace and blessings be upon him), for living an emotionally and spiritually healthy life, and for ultimately raising your rank in Paradise, bi'idhnillaah.
Sponsor Their Beautiful Qur'an Journey
In our sponsorship program, with as little as $27 month, you can earn the blessings of sadaqah jariyah (ongoing charity) for your lifetime and beyond. In this sponsorship level, you contribute toward the monthly tuition of students in financial difficulty who are studying Tajweed, Hifdh, and/or Tadabbur at the "Our Beautiful Qur'an Journey" program.
These students are either currently studying in our program on a full or partial scholarship, or they are awaiting financial assistance before they are admitted.
Once accepted into the program, in addition to our Tajweed, Hifdh, and Tadabbur courses, our Qur'an students have access to an array of UZ courses and eBooks.
Featured Courses
Join our UZ Heart & Soul Care community as we support you on your journey of nourishing your emotional and spiritual health.
Check your inbox to confirm your subscription
Known for her soul-touching books and spiritual reflections on the Qur'an and emotional healing, Umm Zakiyyah is a world-renowned author and soul-care mentor.
Umm Zakiyyah studied Arabic, Qur'an, Islamic sciences, 'aqeedah, and tafseer in America, Egypt, and Saudi Arabia for more than fifteen years. She currently teaches tajweed (rules of reciting Qur'an), tafseer (explanation of the meaning of the Qur'an), and tadabbur (deep reflections on the Qur'an) via uzhearthub.com.
Daughter of American converts to Islam, Umm Zakiyyah (also known by her birth name Ruby Moore and her "Muslim" name Baiyinah Siddeeq) is the internationally acclaimed, award-winning author of more than twenty-five books, including novels, short stories, and self-help. Her books are used in high schools and universities in the United States and worldwide, and her work has been translated into multiple languages.
Dr. Robert D. Crane, advisor to former US President Nixon, said of Umm Zakiyyah, "…no amount of training can bring a person without superb, natural talent to captivate the reader as she does and exert a permanent intellectual and emotional impact."
Professor K. Bryant of Howard University said of If I Should Speak, "The novel belongs to…a genre worthy of scholarly study."
Umm Zakiyyah has a BA degree in Elementary Education, an MA in English Language Learning, and Cambridge's CELTA (Certificate in English Language Teaching to Adults).