About the Book and LIVE Event
Dedicated to non-Arabs struggling to learn the Qur'an and understand their faith in a spiritual environment rooted in the Arabic language, this book by internationally acclaimed author and soul-care mentor, Umm Zakiyyah, shares both the difficult and inspirational lessons she learned as a Black American woman learning Arabic and Qur'an in the United States, Egypt, and Saudi Arabia.
Today, Umm Zakiyyah teaches Qur'an to Arabs and non-Arabs, but there was a time when she wondered, "Where do I belong?"
During her travels and studies, Umm Zakiyyah battled feeling that perhaps her Creator did indeed favor Arabs over non-Arabs, if for no other reason than that He entrusted them with the language of His Book, thus granting them a superior role in preserving His Book for all time. However, as she delved deeper into studying the Qur'an itself, she realized that non-Arabs have a very unique and distinct role that even Arabs don't have, hence the heartfelt testimony that inspired the title of this book: Your Lord Has Not Forgotten You.
Paperback available via Amazon: CLICK HERE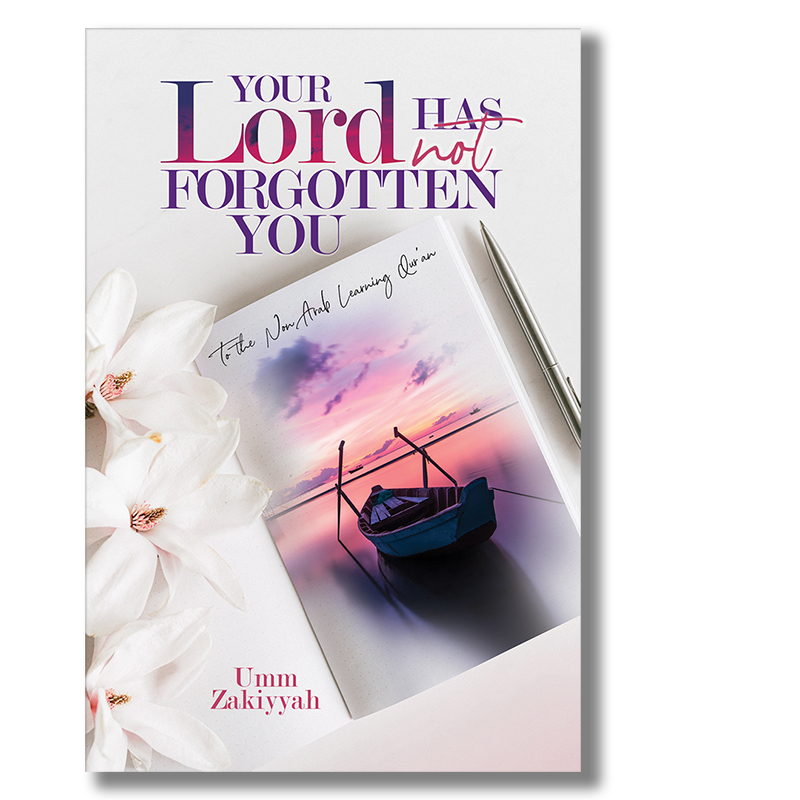 During this live book release event scheduled for Sunday, October 17th at 11:00am to 12:30pm EST (Eastern Time USA), author Umm Zakiyyah shares the personal inspiration behind this long-overdue reflection on finding one's place as a non-Arab student of Qur'an and Islam in an Arabic-centered environment.
(WOMEN ONLY)
...inshaaAllaah
Complete and Continue