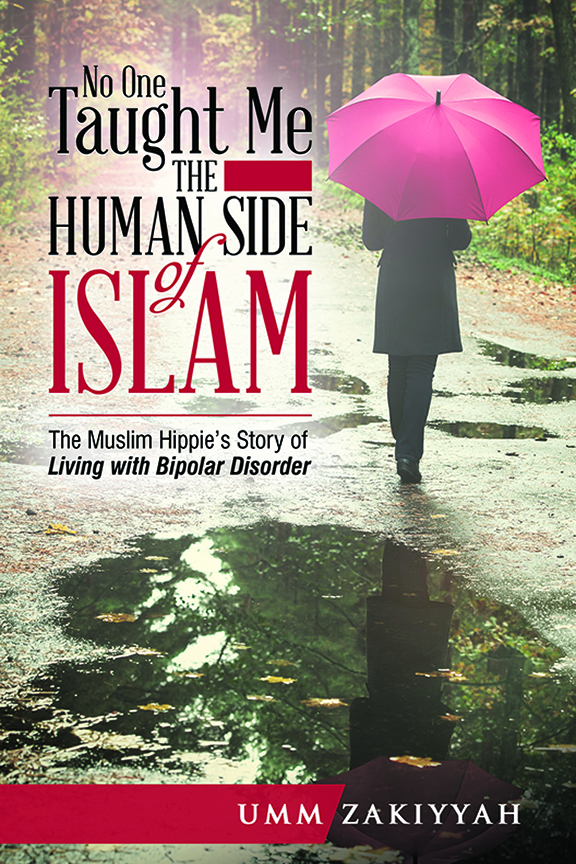 They said they could backbite her in public because she was "misbehaving in public." They said her mental illness was a "Western invention." They said all her problems were because she's an American convert who couldn't get her life together.
In this groundbreaking book about living with mental illness as an American Muslim, internationally acclaimed author Umm Zakiyyah shares the true story of Sakinah "The Muslim Hippie" who thought she'd found a faith family and loving community after converting to Islam.
However, as she lived for years with undiagnosed bipolar disorder, her manic-depressive states led her to be ostracized, confused, and ultimately rejected and alone.
Spoken in the voice of Sakinah herself, this story gives a glimpse into the life of one Muslim woman as she finds her way from the darkness of uncertainty to become a passionate mental health advocate, whose blogs regularly appear on patheos.com and whose insightful perspective has been shared in The Mighty and Teen Vogue.
Available in days

days after you enroll

No One Taught Me the Human Side of Islam
Featured Books & Courses
Join our UZ Heart & Soul Care community as we support you on your journey of nourishing your emotional and spiritual health.
Check your inbox to confirm your subscription