Access Playback (Zoom Recording) by joining below: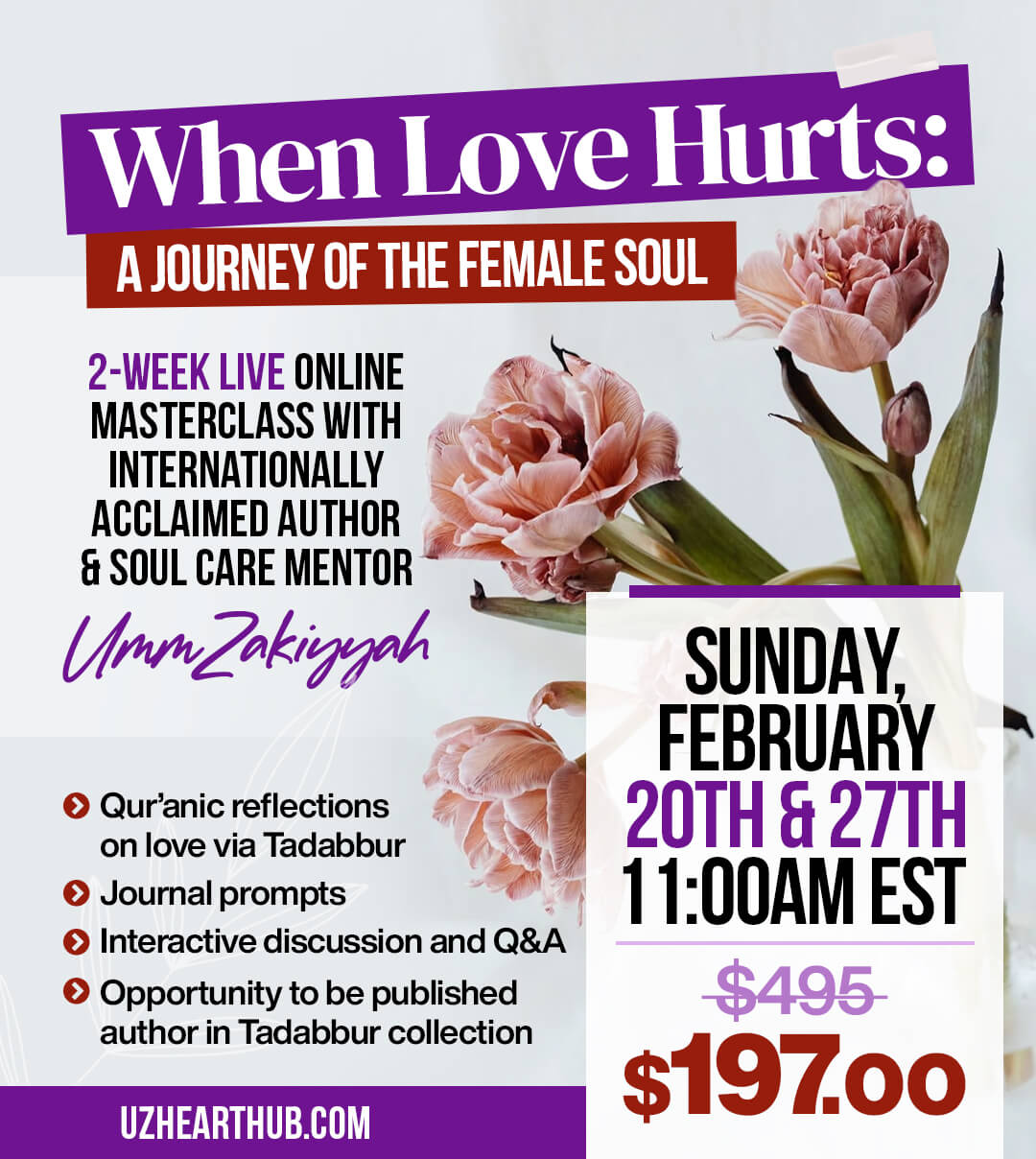 When Love Hurts: A Journey of the Female Soul is a 2-week LIVE Online Masterclass with internationally acclaimed author and soul care mentor Umm Zakiyyah. (women only)
When? Sunday, February 20th and 27th at 11:00am EST (playback)
In this course you join the women of Our Beautiful Qur'an Journey (Tadabbur) and get:
Qur'anic reflections on love via Tadabbur
Interactive discussion and Q&A
Journal prompts
Opportunity to be published author in Tadabbur collection (for live attendees only)
...inshaaAllah
(See payment plan options below)
What Is Tadabbur?
The Arabic term tadabbur refers to sincere reflection or contemplation and is taken from the ayah in the Qur'an that has been translated to mean: "Do they not then think deeply in the Qur'an, or are their hearts locked up?" (Muhammad, 47:24).
Our Tadabbur program is taught by Umm Zakiyyah (along with special guests) and is designed for students of all levels. Students selected for Tadabbur are committed to connecting to the Qur'an in a way that nourishes their emotional and spiritual health.
The goal of Tadabbur is to inspire lifetime commitment to Qur'an-centered personal improvement in our daily lives.
Known for her soul-touching books and spiritual reflections on the Qur'an and emotional healing, Umm Zakiyyah is a world renowned author and soul-care mentor.
Daughter of American converts to Islam, Umm Zakiyyah, also known by her birth name Ruby Moore and her "Muslim name" Baiyinah Siddeeq, is the internationally acclaimed, award-winning author of more than twenty-five books, including novels, short stories, and self-help. Her books are used in high schools and universities in the United States and worldwide, and her work has been translated into multiple languages. 
Umm Zakiyyah has a BA degree in Elementary Education, an MA in English Language Learning, and Cambridge's CELTA (Certificate in English Language Teaching to Adults).
Umm Zakiyyah studied Arabic, Qur'an, Islamic sciences, 'aqeedah, and tafseer in America, Egypt, and Saudi Arabia for more than fifteen years. She currently teaches tajweed (rules of reciting Qur'an) and tafseer.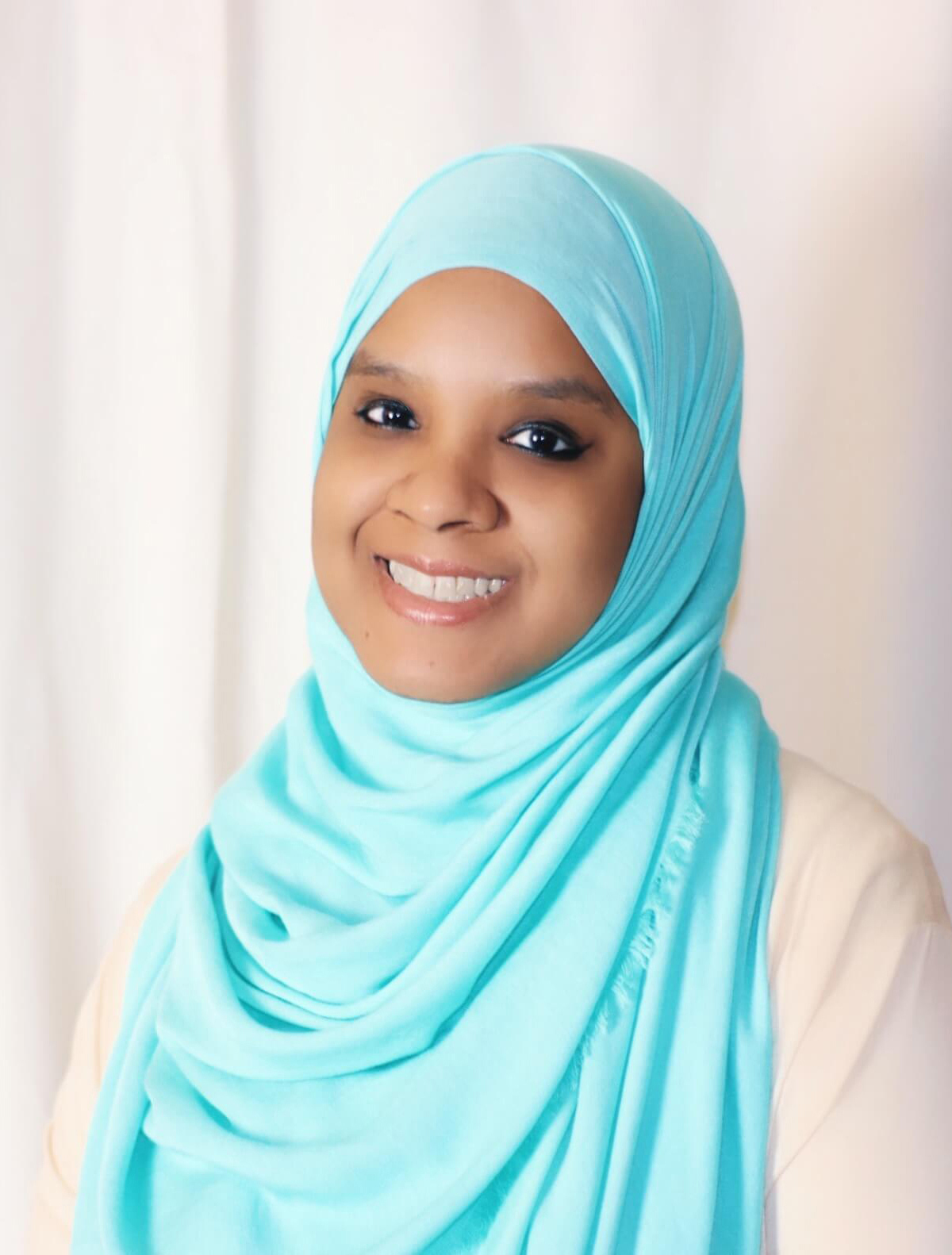 Featured Courses
Join our UZ Heart & Soul Care community as we support you on your journey of nourishing your emotional and spiritual health.
Check your inbox to confirm your subscription